Houses are imperfect works in progress, kind of like people! The people who choose to live in a house should love it for what and who it truly is, so getting your house ready to sell is kind of like preparing it to get married. Sometimes its the oddities that draw us in, catch our eye, grab our hearts, but you want to bring out the best your home has to offer, and you want to do that with integrity. The idea definitely isn't to pull the wool over anyone's eyes (that never goes well!). Rather, you want to treat your home, and its potential new family, with dignity and respect.
If you're thinking of selling your home this year, it's time to begin the 5 steps below. Trust me, we learned so much from listing our own home last year, and I'm a realtor here in Tacoma, so I see the professional side of this over and over! All that work, a lot of love, and a happy ending inspired us to create this listing guide for others embarking on the journey. This tried and true process will help you present a house another family would love to call home. That's the whole idea, right?
Step One: Inventory - Take a Tour and Take Notes
Start with a room by room tour of your house. If you have more than one floor, start at the top. Otherwise, pick a room at one end and make sure you don't miss any. Take notes in each room. What, like class?! Just do it. Example: Master bedroom: paint needs touch-ups.

After you've gone through every room, take a break. You're going to need it. Your break could include coffee (or something stronger).
Next (and this could be a day or 2 later, but don't wait too long), go outside and do the same thing. Walk all around the exterior of your house and also visit your front and back yard, as well as any outbuildings or garages (if yours is attached, maybe you already did this; look at you go!).
Step Two: Organize and Prioritize
Do I sound bossy with these "ize" words. Well, I sympathize. (See what I did there?)

Prioritize: Consider the visual and practical impact your repair or improvement could make and weigh that against the cost and time it would require. You've always dreamed of adding a sunroom? Now is not the time. However, if the faucet is loose, or you have a hole in a wall, get those on the A List.
A List Projects: No discussion, these are happening.
B List Projects: We'll try hard to get to these.
C List Projects: I'm doing this if I end up with a miraculous extra 2 days.
A realtor can visit your home and give you advice about which projects to tackle. We're in and out of listings on a daily basis and we see first-hand how clients tend to react. Still, this is your choice and also depends on your timeline and budget.
Organize: Who is going to do the work and how much will it cost?
Using your notes create of list materials you'll need and their cost (if you're short on tools check out the Tacoma Tool Library before spending lots on buying your own!). Start with your A List Projects. Even a partial list will save you some trips to Home Depot/Lowes/McClendons/Ace Hardware/Lincoln Hardware.
Which jobs can you do yourself? Be realistic and begin to block out time for this on your calendar.
Which projects require a contractor, professional, or just help from friends? You'll want to start getting bids. Good agents have a list of trusted contractors and can help get you in touch.
Set your budget. Now you know more about the cost of your projects. It's possible your A, B, and C list projects might shift around a bit.
Step Three: Choose a Realtor
We're saying choose a realtor now, but it's great if you have one already, and you can really call me back at Step One. By now, it's definitely time to have someone in your corner.
Know. Like. Trust. These are key when choosing a realtor.
By now you're getting to know me.
There's no question that you like me (okay, maybe that's too much).
And trust me, you can trust me.
Local is key. I'm licensed all over Washington State, but I wouldn't try to sell a home in Washougal or Everett, because where I'm an expert is here in the greater Tacoma area, and what you need is an expert. What I can do is help you find the expert (I happen to know a great guy in Everett!).
Step Four: Make a Timeline
Your timeline might be determined by a hard and fast move-out date. But often there's some flexibility here. If you have some choice in this, think about when you'd ideally like to be resettled and work back from there. You might consider when your home looks its best and aim for that time of year. But you could also think about listing before the height of the season when your home might stand out more. There's not one right answer.

Really, the optimal time for listing your home is determined by your needs, and of course we can also take the practical considerations of the market into account (like when most people are searching). This is where a realtor can be helpful for you again. We'll list whenever you need to, this is your home, your life, your decision, but we're happy to help advise on timing.
Recap - Here's where we stand:
You've made an inventory of your projects and repairs.
You've prioritized and organized your projects.
You've found the best realtor for you and your home.
You and your realtor have set a timeline for listing and this timeline includes space for you to pack-up and stage your home. That's right. Stage it.
Step Five: Staging
To prepare for staging, pack up! Less is more, both practically and visually. Now comes the fun part when you're ready to get your house married. It's like the time when you get to choose your colors, flowers, invitation style, etc.

Seriously, a home full of everything you ever loved or collected or that just landed there is not the best way to draw people in. Conversely, an empty home doesn't exactly say "welcome" either. Get your house dressed for the wedding, but don't coat it in so many heavy layers of make-up that you can't see its skin!

Staging is a profession and your agent can recommend someone for you. Even if staging is done with some of your own furniture and belongings (emphasis on some!), it's always a good idea to consult a professional with an eye for design. We all know and love someone who thinks their style is awesome, but it doesn't really have a broad appeal. More power to you, but it may not help sell your home. Don't be that guy! A well staged home offers suggestions for use of space and lifestyle while leaving plenty of room for imagination.

Once your house is dressed and ready, marketing and bringing in the suitors is your realtor's job. I'm an agent at Windermere Abode in Tacoma's Old Town, a boutique brokerage brimming with marketing expertise. You'll want to ask your realtor how they're planning to market your home. A carefully and professionally presented home is worth its weight in gold.
See for yourself! Below you'll find images of our South Tacoma home ready for listing followed by images of 2 other beautifully staged Tacoma homes I represented last year.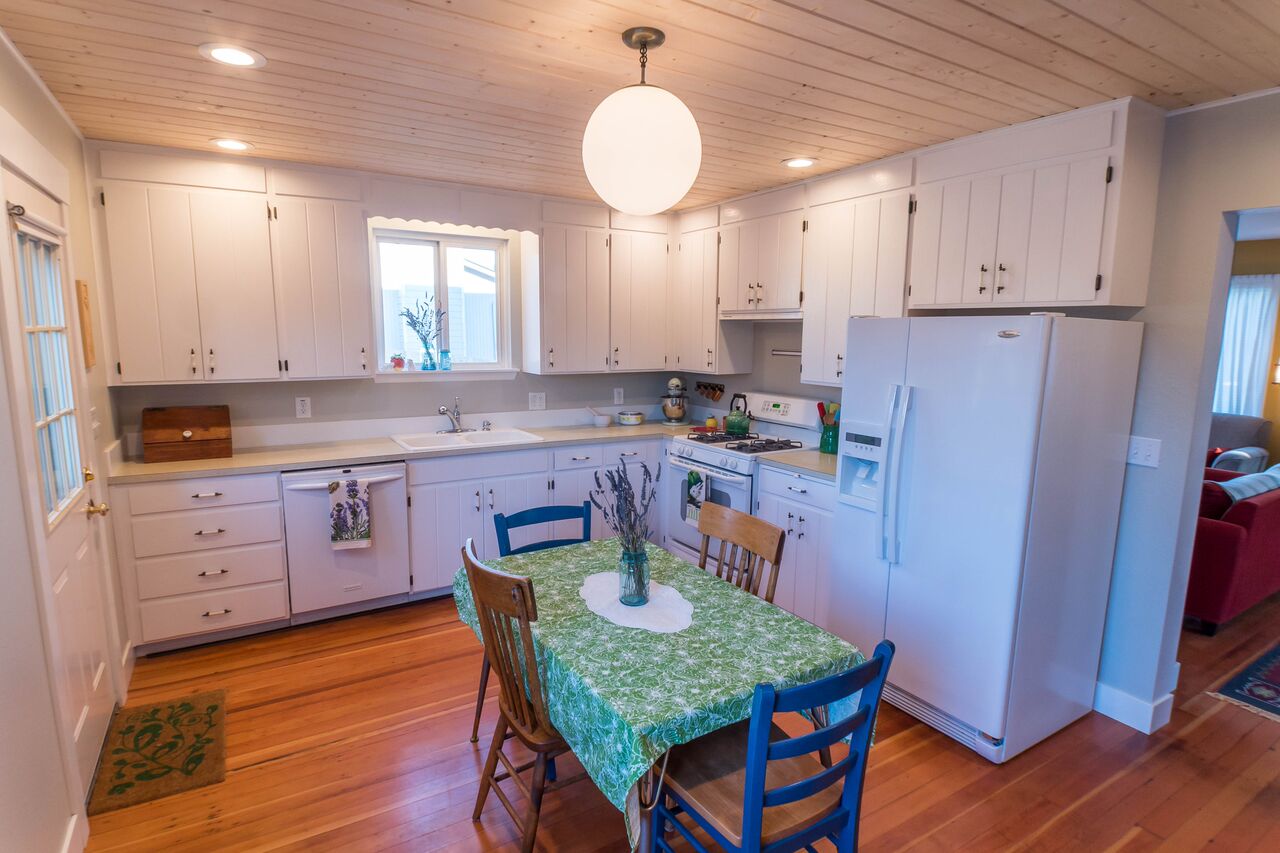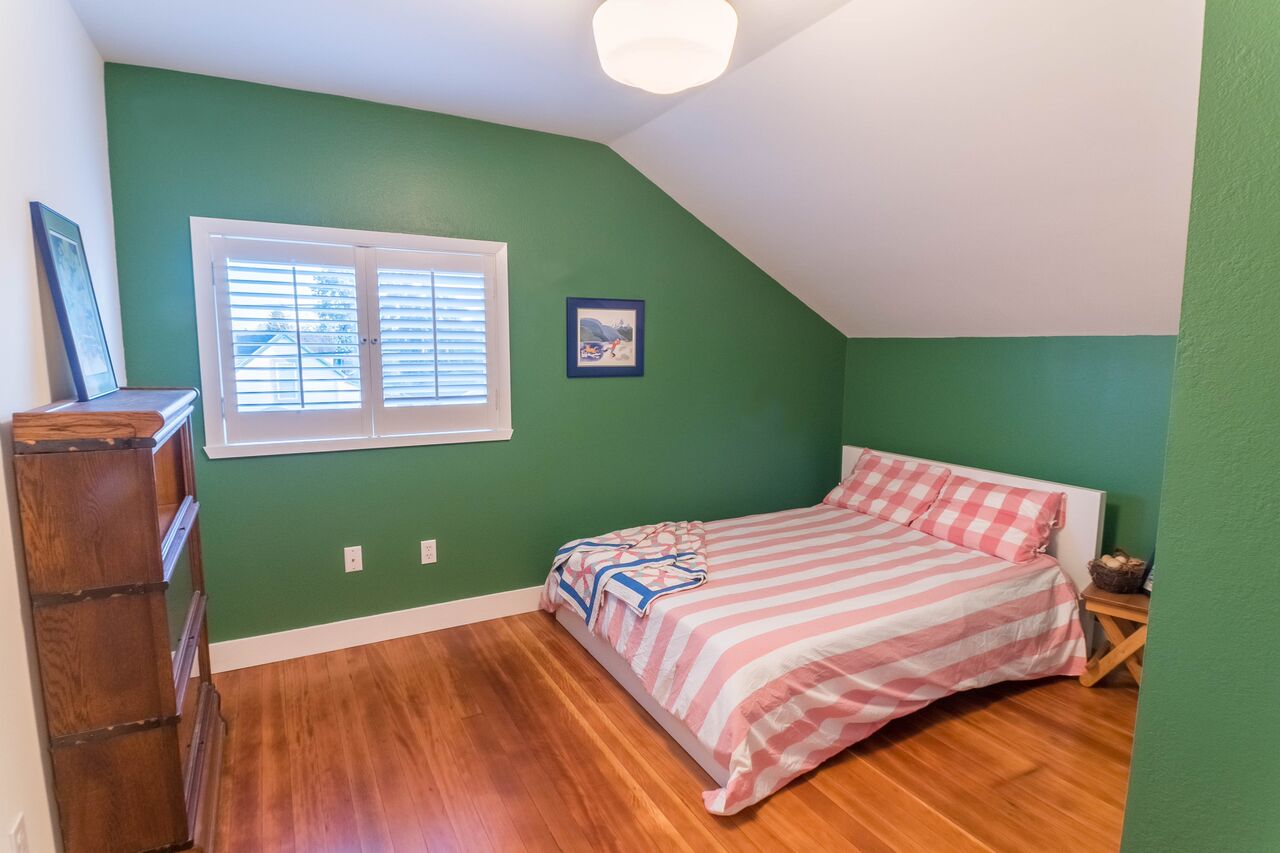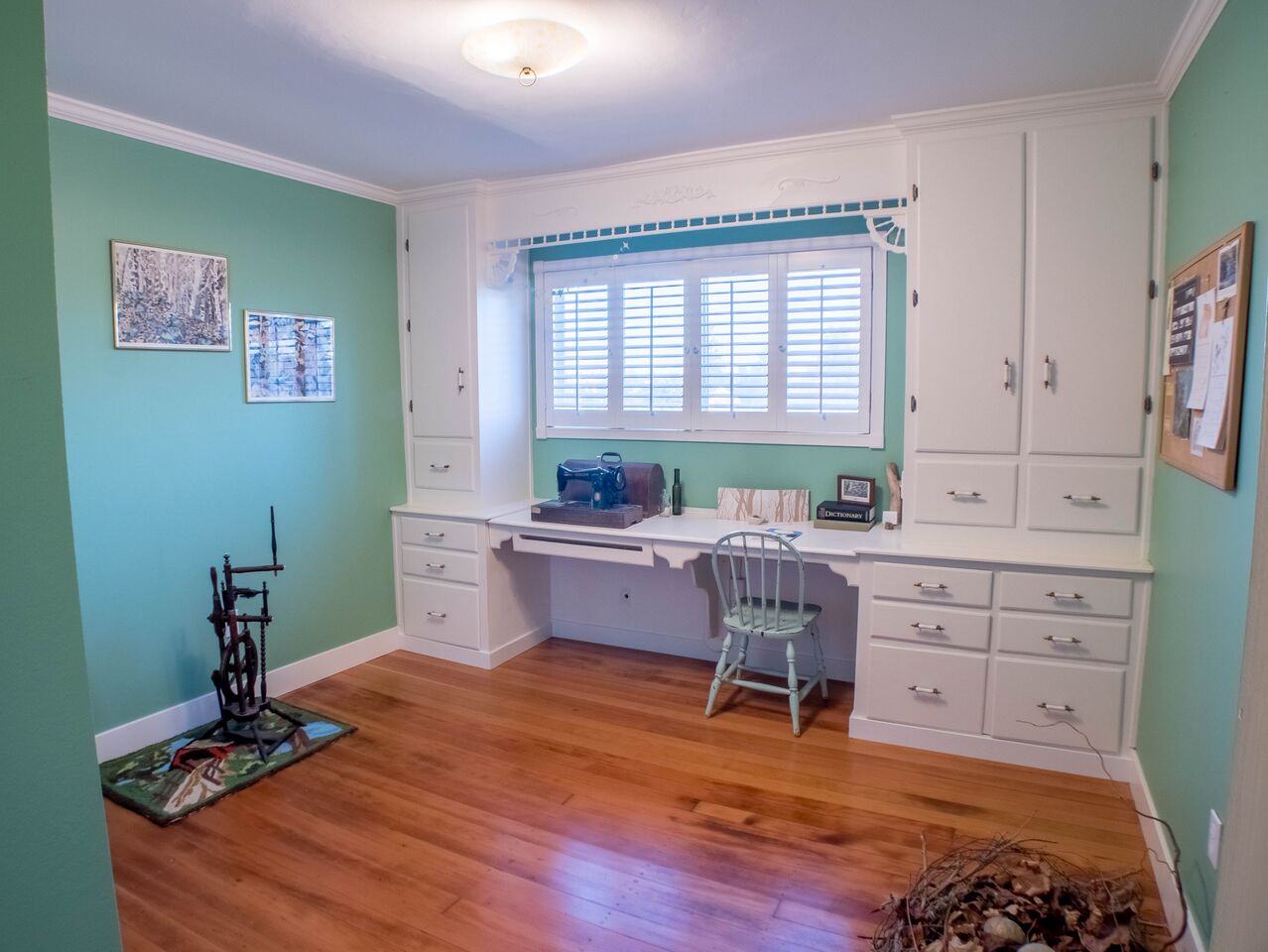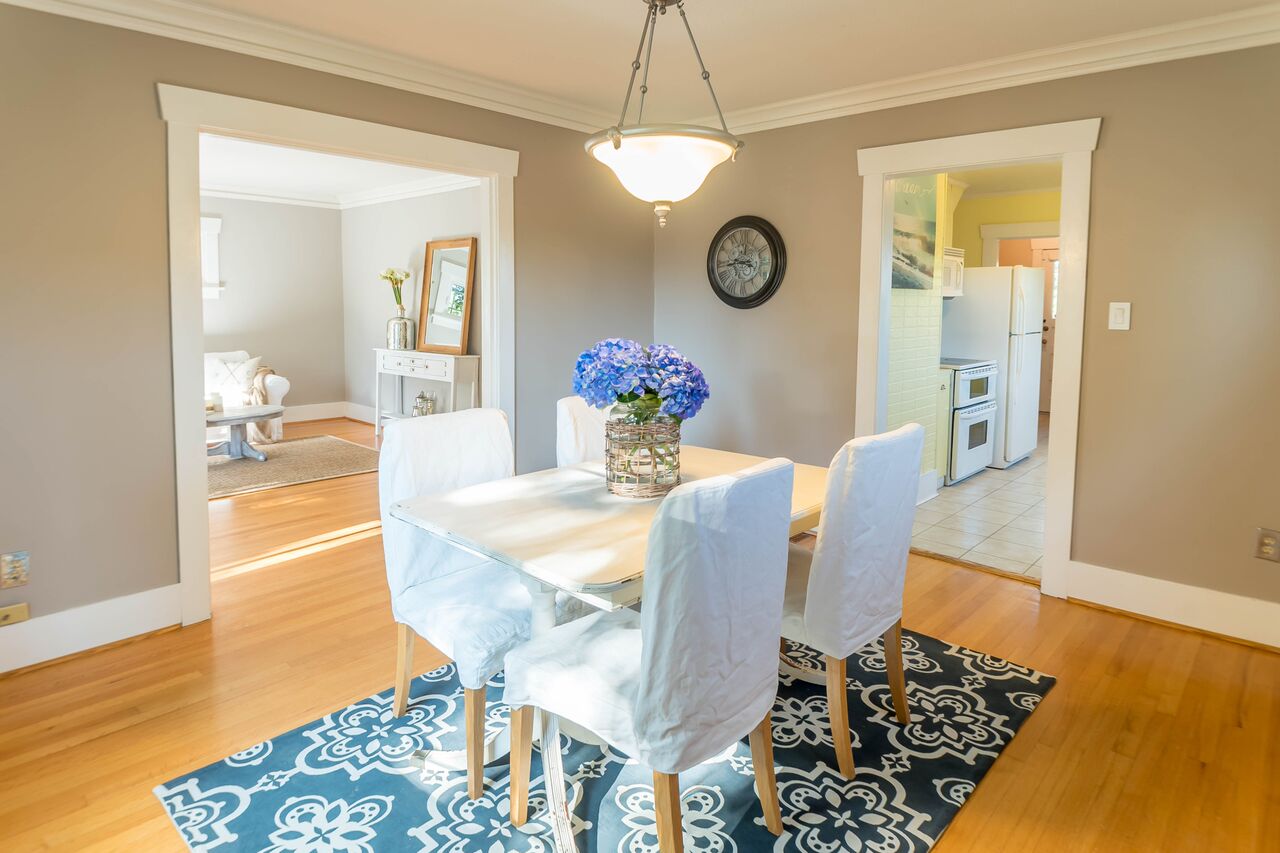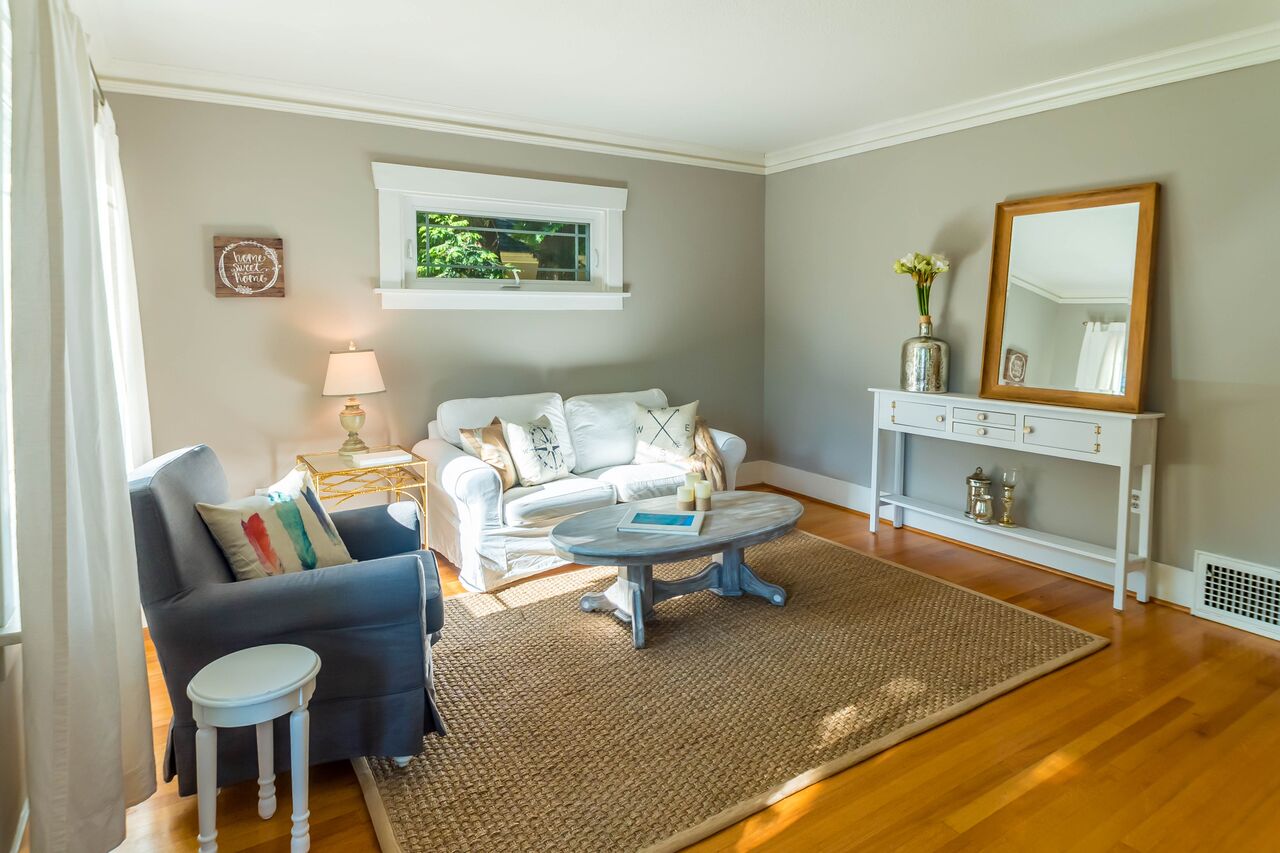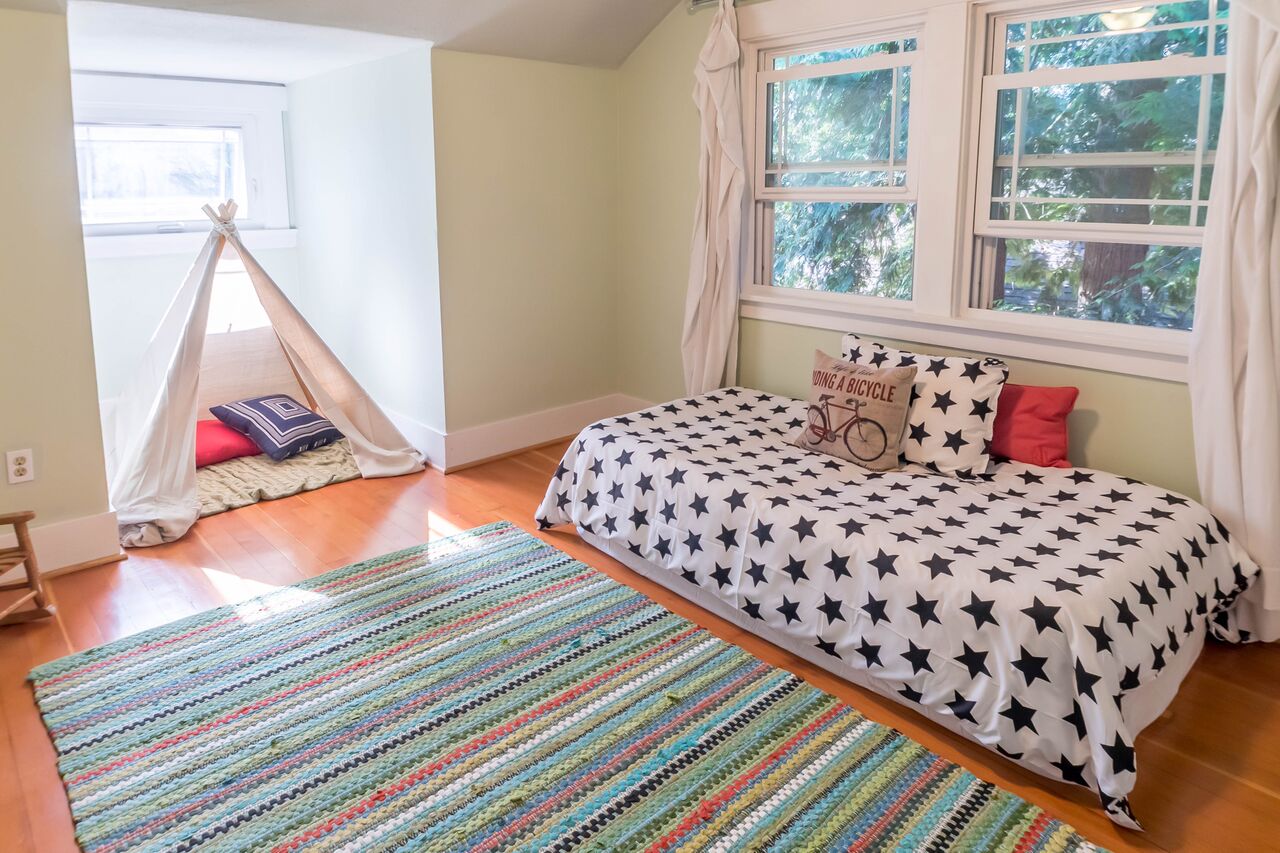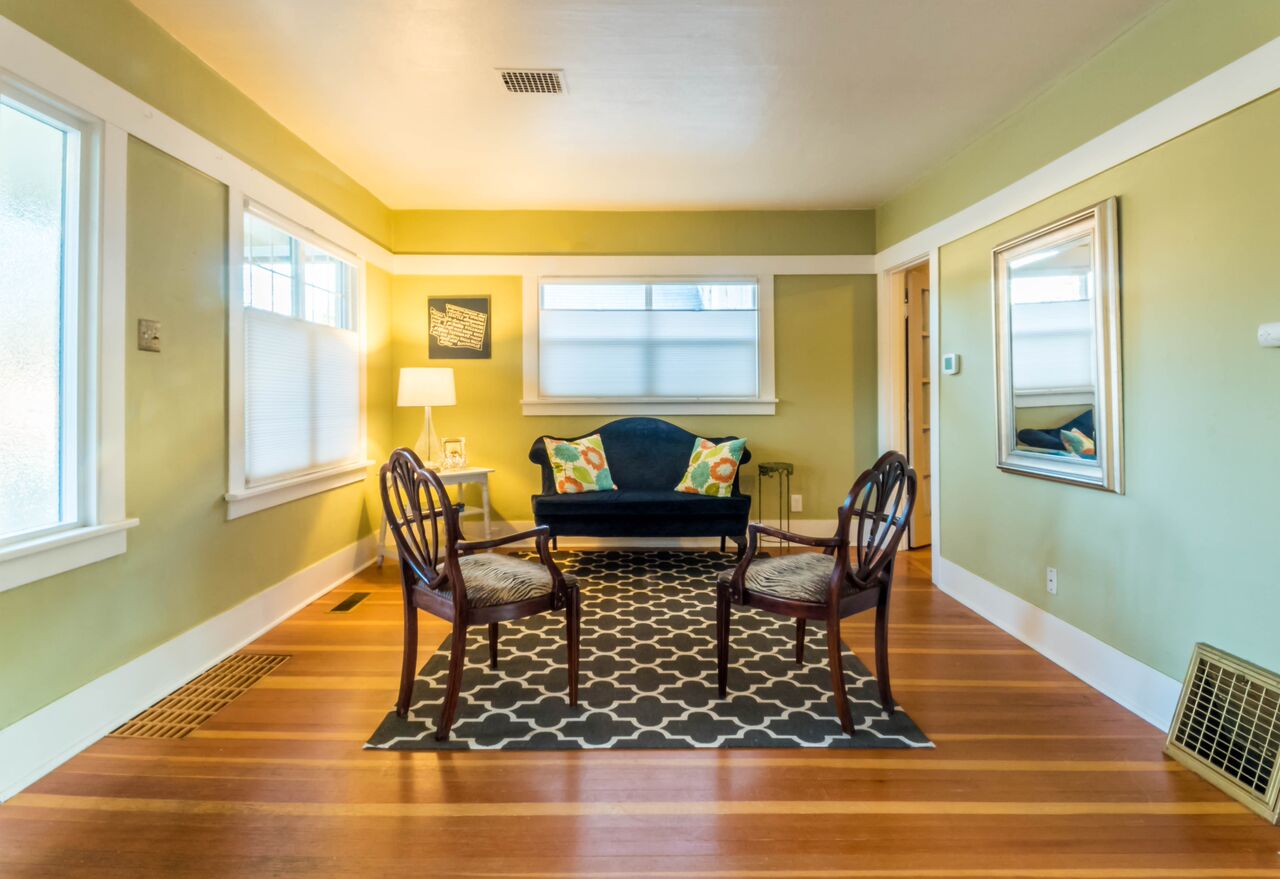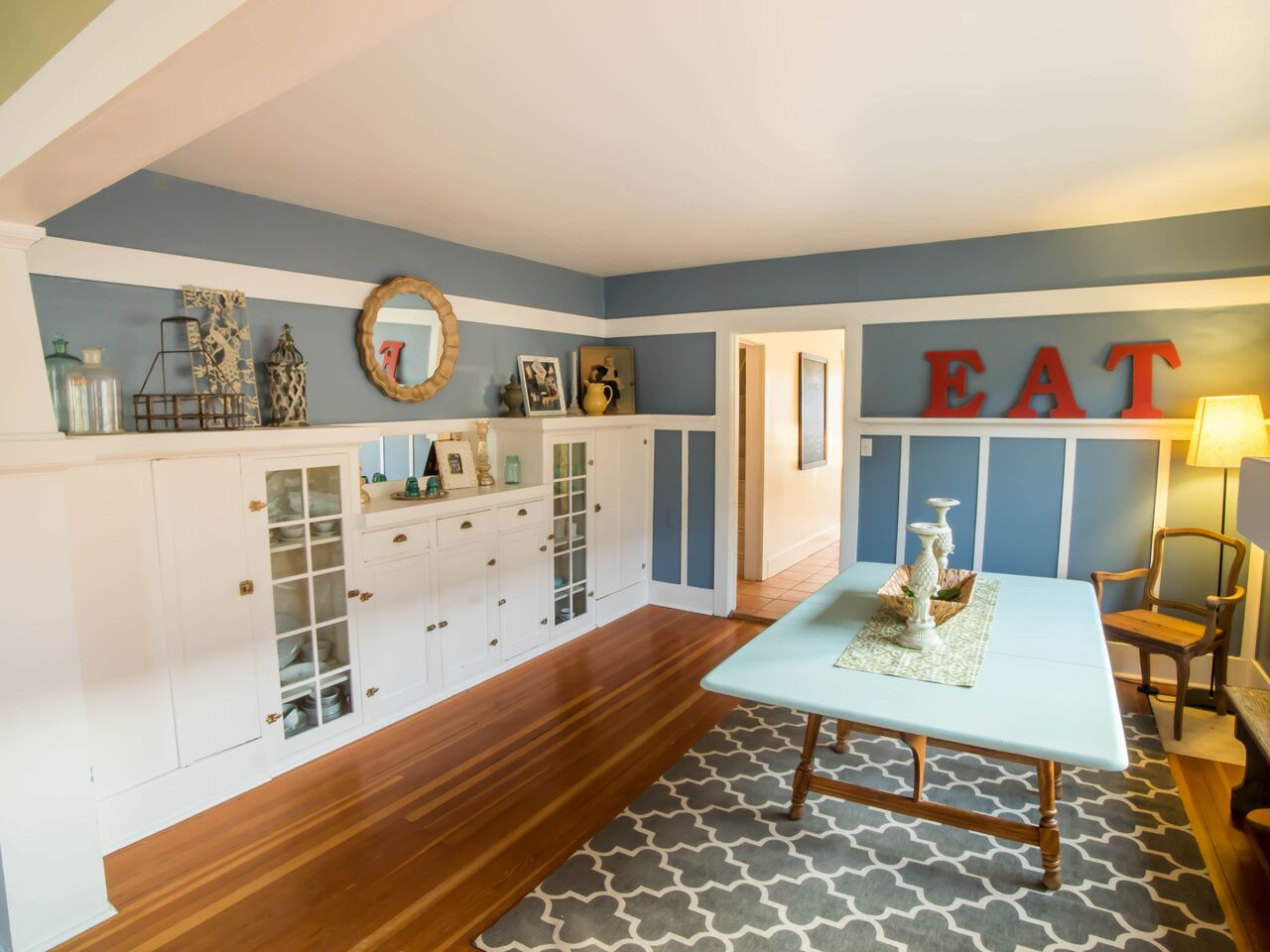 Final Thoughts
The more complete and lovely your home is when you list it, the more difficult it can be to say goodbye and close the door. But there's also a feeling of deep satisfaction. So far, in my experience, it is also followed by significant reward in a practical sense as well. We think very fondly of our old home, and we're happy knowing how enthusiastic the next family felt about it. We left with a sense of accomplishment, bittersweet, but strong. If you listed your home with me, I'd do my best to make sure you felt that way too.

If you have questions for us, please don't hesitate to get in touch. I'd be honored to help!